Current Work - Strong Man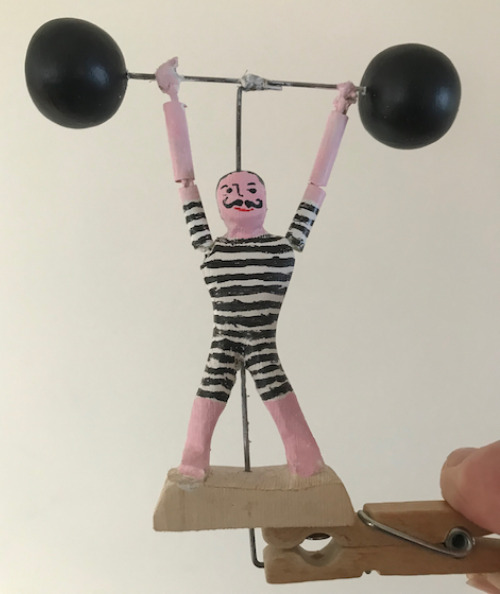 Final version.

Body is carved wood, apart from the arms which are small lengths of drinking straws threaded on to string. Weights are Sculpey clay. See this video clip.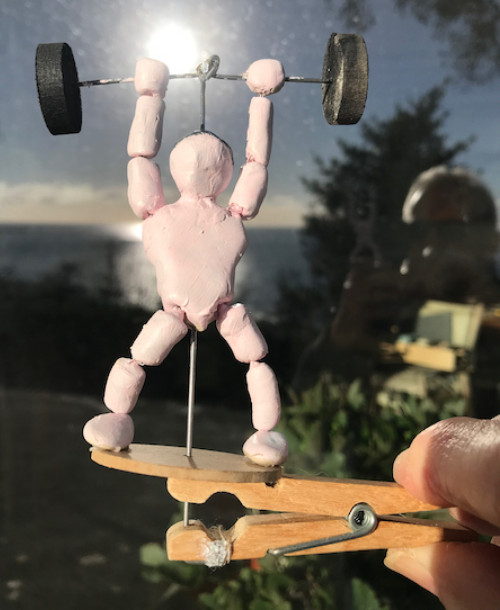 Prototype made from Sculpey clay on loops of very thin piano wire.

Weights are slices of wooden dowel.
The clothes peg didn't create sufficient movement to bend the arms and the legs.

This led me to focus all the movement in the arms in the final piece.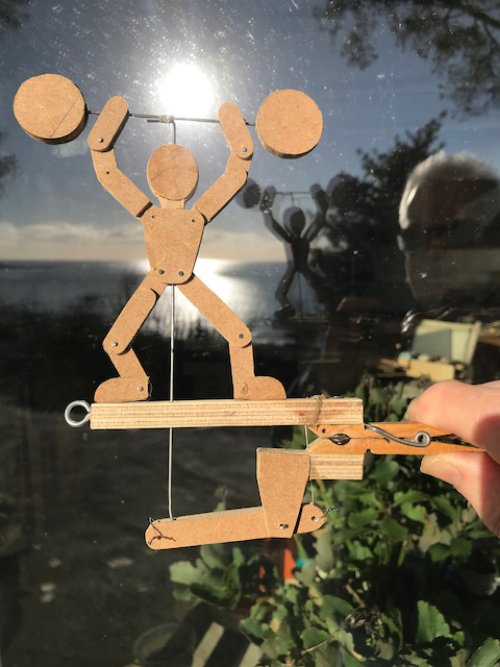 Another prototype, this time trying to magnify the movement created by the clothes peg so that it would move the legs as well as the arms. It was asking the spring in the clothes peg to do too much. I tried "assisting" it with an additional spring but it didn't work.

On top of all that, one of the appealing aspects of clothes peg automatons is their simplicity, and this was no longer simple!